Household owners are bound to experience problems with their electrical appliances. Most people usually opt to troubleshoot those problems on their own without knowing the risks involved. One of the electrical appliances that are common in most households is a refrigerator. A damaged refrigerator will mean that you won???t be able to enjoy cool beverages or be able to preserve perishable food products.?? Refrigerators usually present problems such as cooling, or broken bulbs, all of which can be fixed by an expert in the field. Whenever you are faced with a problem with your refrigerator, it is advisable to seek the services of a professional refrigerator technician.
Refrigerators are electric equipments that will usually pose different problems in the course of their service to you. Attempting to fix the problems on your own could either make the damage worse or totally spoil the equipment. A professional refrigerator repair service will usually offer you skilled services without doing any kind of guess work. The repair technician will carry out several diagnostic tests to determine the problem before applying any solution. In the end, your refrigerator will be in top shape and you won???t have to worry about the problem recurring.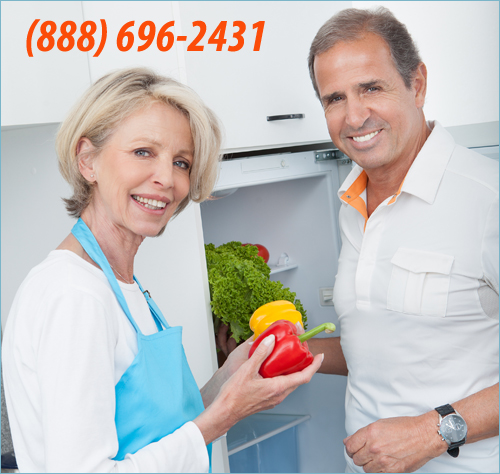 Refrigerators turn on and off to maintain a constant temperature. For example, when you open the door of your refrigerator to get food you let some cool air out and the fridge will later run a bit later to lower the temperature. However, if your refrigerator is running all the time, there may be a problem with the door gasket or thermostat?? and this means your refrigerator is headed for a total breakdown and you should immediately call on us to fix the problem.
A?? faulty thermostat or leakage in your fridge can be the cause of future complications. Whenever you detect these issues, it is best to call us in to determine the cause and perform the appropriate measures.
Another issue that should not be left unattended is a refrigerator that is making noises. You should not ignore a refrigerator that is making noises it has never made before, even though the food is staying cold. Unusual noise means that something is not working correctly with the inner parts of the fridge and this has the potential to become worse if ignored. You can call on us to solve this issue efficiently.
The other common refrigerator problem that we deal with is cooling. There are a number of reasons why your refrigerator may experience cooling problems. One of the issues could be that the fans are blocked which preventing air flow. The condenser could also be the cause of cooling problems. A dirty condenser causes your refrigerator to overheat and the compressor cuts out. The constant cutting off and turning back on causes the cooling system to be disrupted. Another cause of cooling problems is the freezer. If your freezer has too much frost, it could mean there is a problem with your defrost heater, thermostat or control. All of these affect the cooling process.
Locating a reliable repair expert can be quite a cumbersome task, seeing that there are many professionals who specialize in this field. Some people are afraid to hire refrigerator repair services because of the cost involved. We can guarantee you quality services at an affordable rate. Whether your refrigerator needs replacements or has totally stopped functioning, we have the expertise to bring it back to working condition.
Schedule online or call (888) 696-2431 right now, our qualified master technicians are standing by to service you, your home or business today.
Your solution awaits!